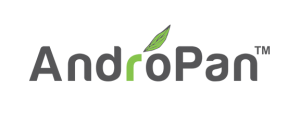 Andropan
Energy & Immunity for Long Life
Andrographis (Kalmegh), also known as "King of Bitters" is an herbaceous plant in the family Acanthaceae. It is an annual and branched herb running half to one meter in height and is native to peninsular India and Sri Lanka. The herb finds its reference
in 26 Ayurvedic formulations and in Indian pharmacopeia as a predominant constituent. It has been used traditionally for its therapeutic effect for inflammation, viral infections, intermittent fevers, indigestion and malaria.

 is a Trademarked branded Ingredient of K. Patel Phyto Extractions Pvt. Ltd and is a standardized extract of Andrographis having 40% Total Andrographolides content as per USP.
Study
The Pre-Clinical studies are complete and the human clinical trials are ongoing. In the pre-clinical studies proved to decrease the serum level of Cytokines responsible for inflammation. Serum levels of TNF-Alpha(α), IL-6, IL-2, IFN-Gamma(γ) increased significantly (p<0.001) on inducing Lipopolysaccharide when compared to normal control group. Treatment with

, reduced serum levels of TNF-Alpha(α), , IL-6, IL-2, IFN-Gamma(γ) significantly (p<0.001) when compared to disease control group.
Learn & Understand More About
Sourcing & Sustainability
K. Patel Phyto Extractions Pvt. Ltd. Works on 360° Supply Chain Management. It sources raw material from its contractual farms and have identified the regions for its focused herbs and hence offering complete traceability from farm to extracts. It promotes pesticides free farming, educates farmers on Organic methods of cultivation and practice Good Agricultural Practices (GAP).
K. Patel Phyto Extractions Pvt. Ltd. is committed to Sustainable Development. It contributes to the environment, community and believes in giving back to society. The company follows Waste Management as per the Government norms. Through its CSR initiatives it helps the underprivileged community and also help the farmers obtain fair price for their farm produce.