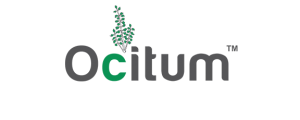 Holy basil, (Ocimum tenuiflorum) also called tulsi or tulasi is flowering plant of the mint family (Lamiaceae) grown for its aromatic leaves. Holy basil is native to the Indian subcontinent and grows throughout Southeast Asia. The plant is widely used in Ayurvedic and folk medicine, often as an herbal tea for a variety of ailments. It is perhaps one of the best examples of Ayurveda's holistic lifestyle approach to health. Tulsi tastes hot and bitter and is said to penetrate the deep tissues, dry tissue secretions and normalize kapha and vata.

  is a trademarked Branded Ingredient of K. Patel Phyto Extractions Pvt. Ltd. It is standardised extract of Ocimum tenuifolium, standardised to Total Ursolic Acid along with Eugenol and Rosmarinic Acid. This unique product offers calming effect, helps reduce stress, anxiety and enhances immunity by providing immunity against antiviral and antimicrobial infections.
Study
The pre-clinical study of 

  is complete and the human clinical study is under progress. In the pre-clinical trials, Serum levels of inflammatory cytokines, TNF-α, IL-6, IL-2, IL-10 and IFN-γ in disease control groups were increased significantly (p<0.001) after inducing Lipopolysaccharide . Treatment with 

  decreased the serum levels of TNF-α, IL-6 and IFN-γ significantly (p<0.001) and decreased serum levels of IL-2 and IL-10 significantly (p<0.05) when compared to disease control group.

  decreased the serum levels of inflammatory Cytokines & proved effective in enhancing overall immunity and reducing inflammation.
*NC ⁼ Normal Control, DC ⁼ Disease Control, DC+O ⁼ Disease Control with treatment
Each bar represents Mean + S.E.M, @ – significantly different from normal control (p < 0.001), $ – significantly different from disease control (p<0.001)
Learn & Understand More About
Sourcing & Sustainability
K. Patel Phyto Extractions Pvt. Ltd. Works on 360° Supply Chain Management. It sources raw material from its contractual farms and have identified the regions for its focused herbs and hence offering complete traceability from farm to extracts. It promotes pesticides free farming, educates farmers on Organic methods of cultivation and practice Good Agricultural Practices (GAP).
K. Patel Phyto Extractions Pvt. Ltd. is committed to Sustainable Development. It contributes to the environment, community and believes in giving back to society. The company follows Waste Management as per the Government norms. Through its CSR initiatives it helps the underprivileged community and also help the farmers obtain fair price for their farm produce.