Tinospora cordifolia popularly known as "Guduchi" and "Giloy" has numerous applications in the traditional Ayurvedic literature. It belongs to the plant family Menispermaceae and is large, deciduous climbing shrub with greenish yellow typical flowers, found at higher altitude.

 is a Trademarked Branded Ingredient of K. Patel Phyto Extractions Pvt. Ltd. It is standardised extract of Tinospora cordifolia, standardised to Total Alkaloids and Total Terpenoids content. The manufacturing process has been developed in-house with the solvents which meet regulatory standards worldwide.
A scientifically studied standardized extract of Tinospora cordifolia herb stem.
Readily water-soluble extract suitable for various health applications.
Complete traceability from farm to the finished extract.
Safe for human consumption.
Full Spectrum Extract.
Applications of Tinofolia
*RECOMMENDED DOSAGE :- 1000 MG/DAY FOR HUMAN CONSUMPTION
APPLICATIONS : Suitable for Dosage  Forms like Tablet, Capsule & Syrups.
Study
The pre-clinical study of 

  is complete and the human clinical study is ongoing. Various parameters were taken into account like – spleen and thymus index, macrophage phagocytic index and macrophage phagocytic rate, Neutrophil adhesion. In the pre-clinical trials, treatment with

prevented cyclophosphamide induced increased Cytokine response and restored Cytokines levels.
In the pre-clinical study, Serum levels of inflammatory cytokines, TNF-α, were decreased significantly (p<0.05) when compared to normal control group. After treatment with 

, there was significant (p<0.001) increase in serum levels of TNF-α when compared to disease control group.

was found promising as an immunity enhancer since it has significantly restored cyclophosphamide induced immune-suppression, increased humoral immunity and improved phagocytic cell activity.
Pre-Clinical Study Information:

was found to significantly inhibit cyclophosphamide induced immuno-suppression by reducing level of cytokine release. This is suggestive of its positive effect on humoral immunity.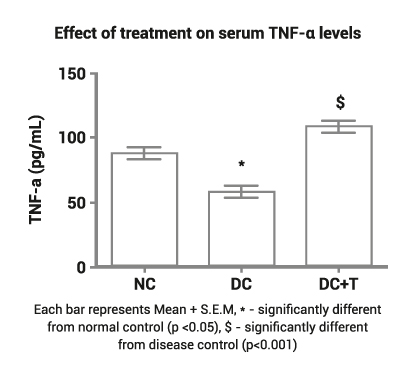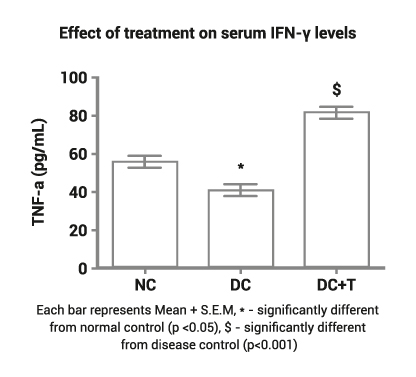 It has also shown immuno-stimulant effects by increasing neutrophil adhesion capacity and improving Spleen — Thymus indices. In the other model it has shown significant increase in phagocytic rate and phagocytic index that proved its impact on innate immune system as well.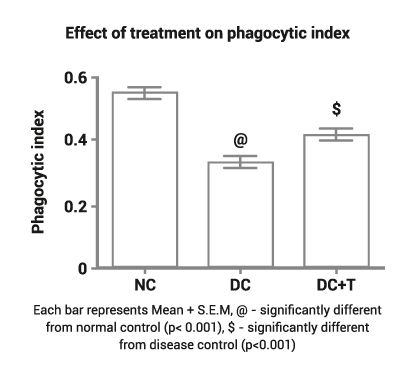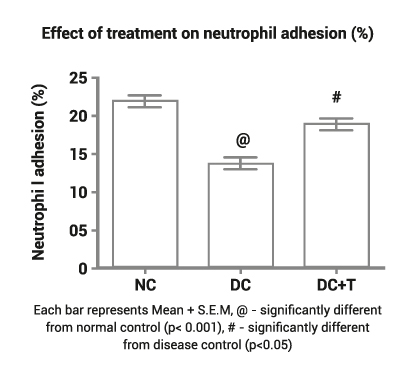 NC — Normal Group I DC — Disease Control Group DC+T – Disease control treated with TinoFolia
Learn & Understand More About
Sourcing & Sustainability
K. Patel Phyto Extractions Pvt. Ltd. Works on 360° Supply Chain Management. It sources raw material from its contractual farms and have identified the regions for its focused herbs and hence offering complete traceability from farm to extracts. It promotes pesticides free farming, educates farmers on Organic methods of cultivation and practice Good Agricultural Practices (GAP).
Patel Phyto Extractions Pvt. Ltd. is committed to Sustainable Development. It contributes to the environment, community and believes in giving back to society. The company follows Waste Management as per the Government norms. Through its CSR initiatives it helps the underprivileged community and also help the farmers obtain fair price for their farm produce.